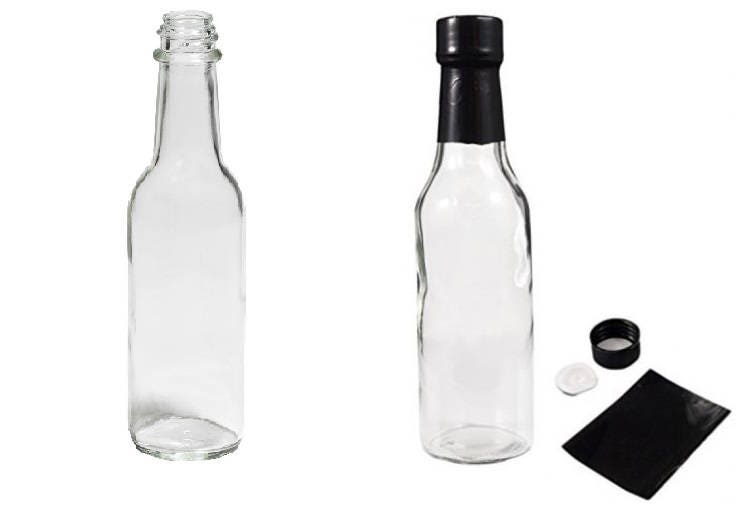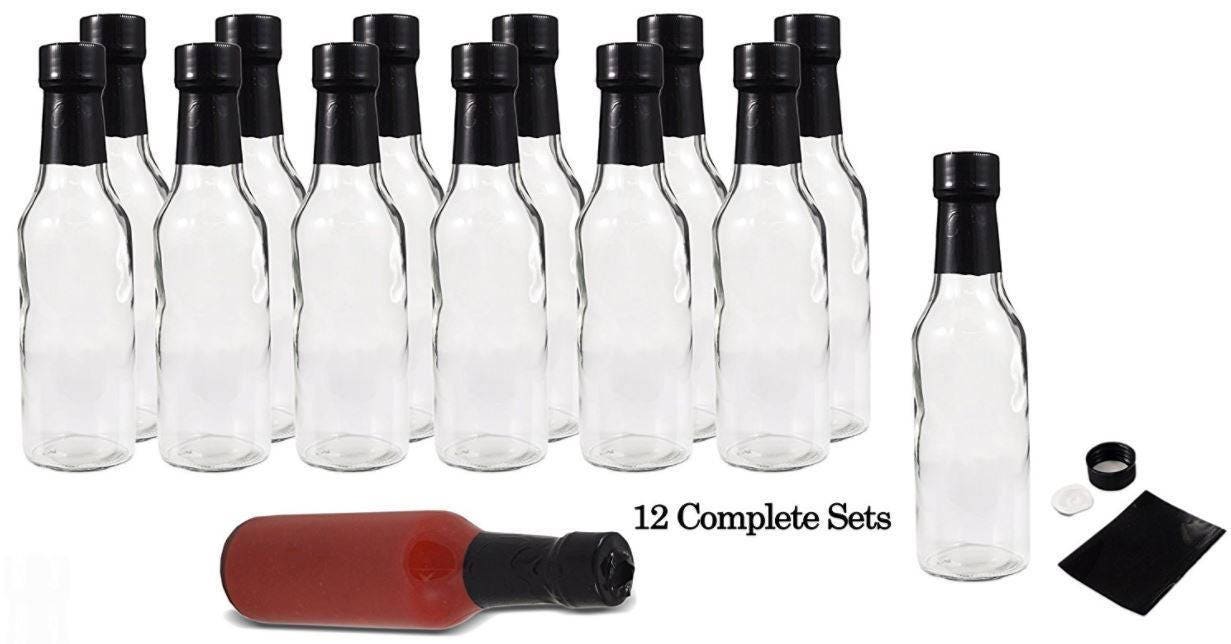 5 Oz woozy bottles with Screw Caps. These little glass bottles are perfect for sauces, oils, dressings, vinegars, Limon cello or just about anything else that you can pour. They are packed inside their own cardboard case with partitions. They include 12 black screw caps.

What do you get?
*12 5 oz bottles
*12 dasher caps
*12 lids
*12 professional shrink bands

Give your personalized sauce bottle the professional look with our kit.